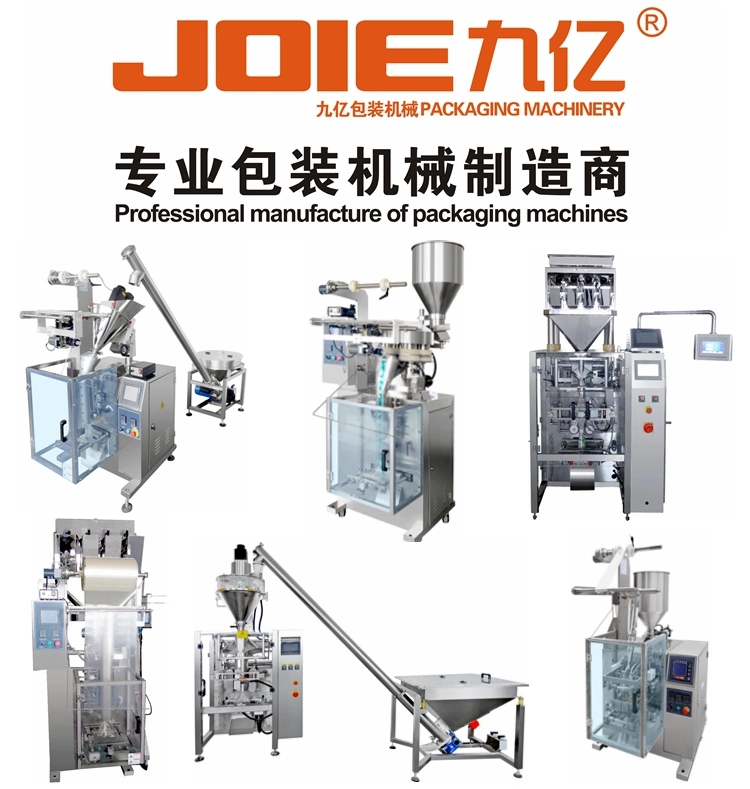 Product Application :
This machine is suitable for the packing of foodstuff, chemical products, medicinal, milk powder, soy milk powder, oatmeal, sesame paste, sugar, flavoring, seasoning and all kinds of medicine taken with water.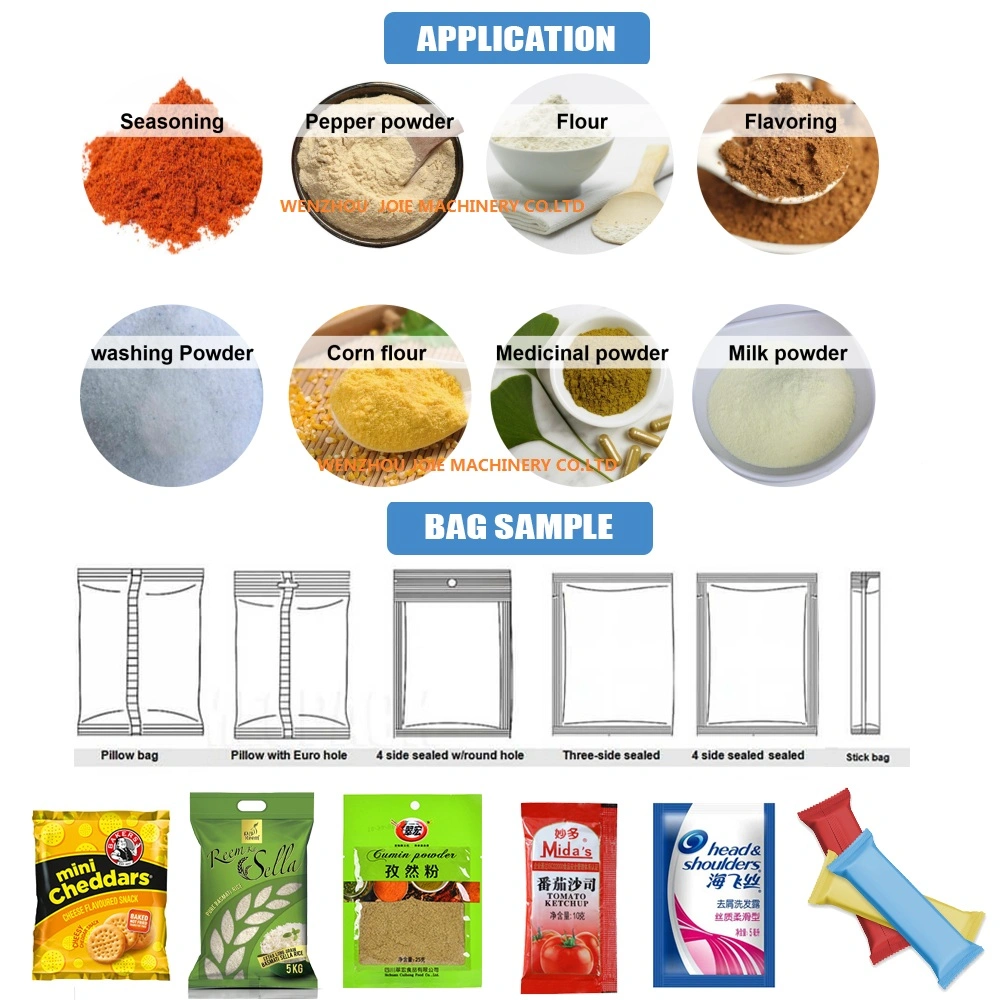 Main Features:
1.304 Stainless steel cover meets to GMP standard.
2.Adjustable packaging speed ,flexible packing.
3.Automatically bag making- code printing--measuring--filling-sealing-cutting --counting--- conveying finished products--sorting finished products.
4.Adjustable screw auger to adjust specified range, can also equip with multi head electric weigher measuring.
5.Big controller Panel , Siemens touch screen,can store a variety of different product packaging process parameters, whenre placing product, it can be used at any time without resetting.
6.Digital and separate PID temperature controllers,suitable for various packing materials.
7.Photoelectric color mark tracking and orientation ,digital input,sealing and cutting more accurate.
8.Low noise, quiet working condition.
9.With safety switch,protectioncover ,more safety .

Working Process:
Vertical powder packing machine is full automatic packing machine which included bag making-measuring--filling-sealing-cutting --counting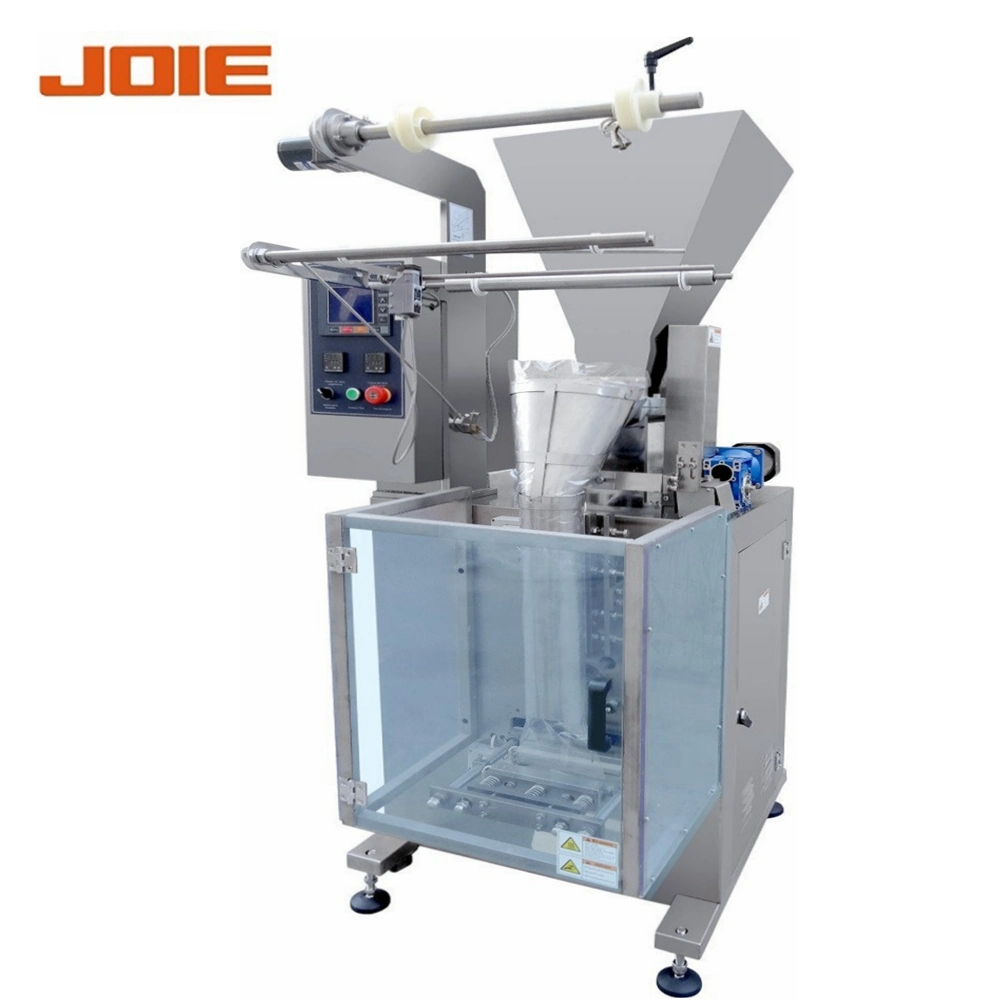 Vertical Packing Machine Specification and Details:
Model
JEV-300G
JY-300L
JY-300P
JY-400G
JEV-400P
JEV-420G/420P
JEV-520G/520P
Control system

Siemens /Weinview PLC control+ servo motor control

Product range

Granule

Liquid/paste

Powder

Granule

Powder

Granule/Powder

Granule/Powder

Filling system

Volume cup

Piston pump

Auger feed

Volume cup/




Multi weigher

Auger feed

Volume cup/




Multi weigher/Auger feed

Volume cup/




Multi weigher/Auger feed

Weight range

5-250g

5-250ml

5-250g

10-1000g

10-1000g

10-1500g

10-2500g

Max. Film Width

300mm

300mm

300mm

400mm

400mm

430mm

530mm
Bag making length

40-250 mm

40-250 mm

40-250 mm

80-300mm

80-300mm

100-300mm

100-400mm

Bag making width

20-150mm

20-150mm

20-150mm

20-1950mm

20-195mm

50-210mm

50-260mm

Packing speed

30-500pcs/min

Machine construction

Stainless steel 304

Quality standard

CE Certificate/Food standard
Detailed Picture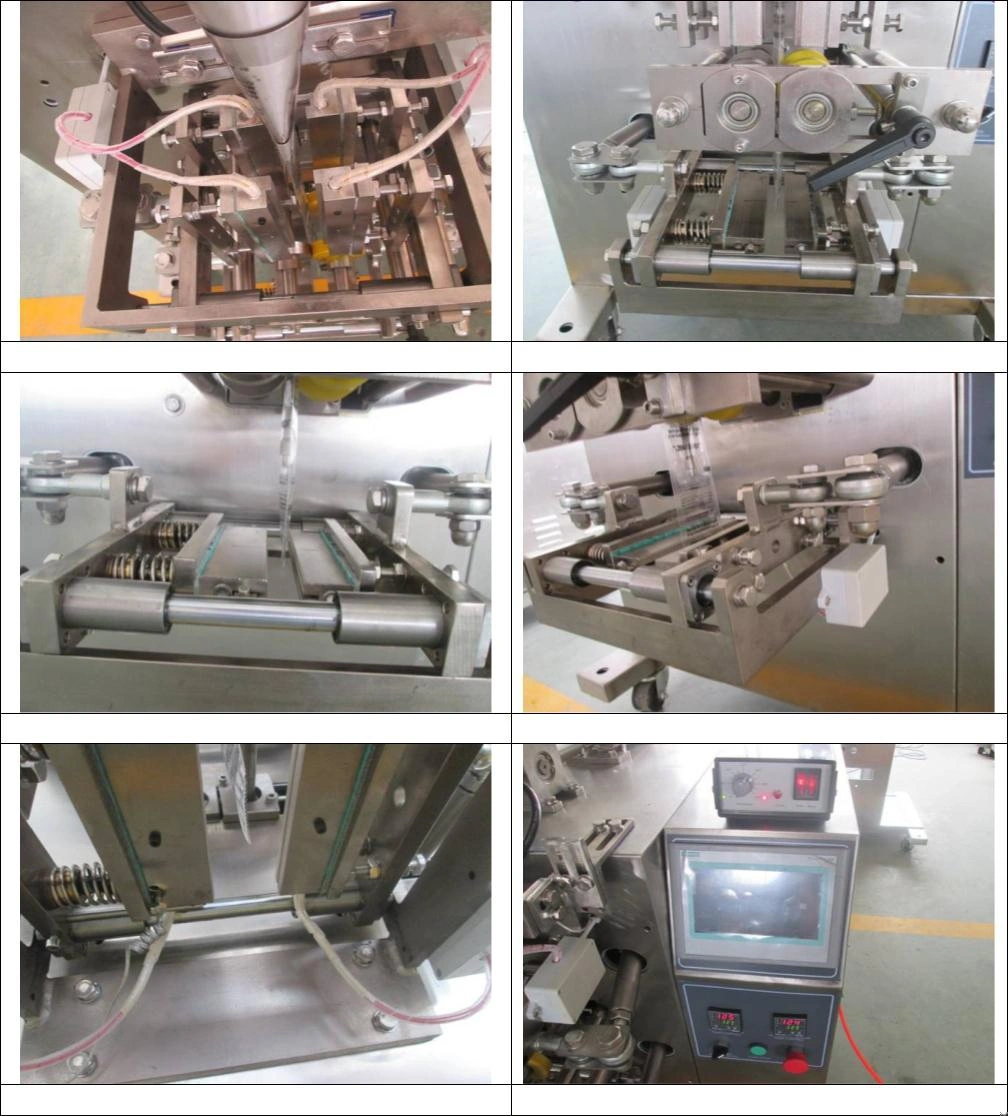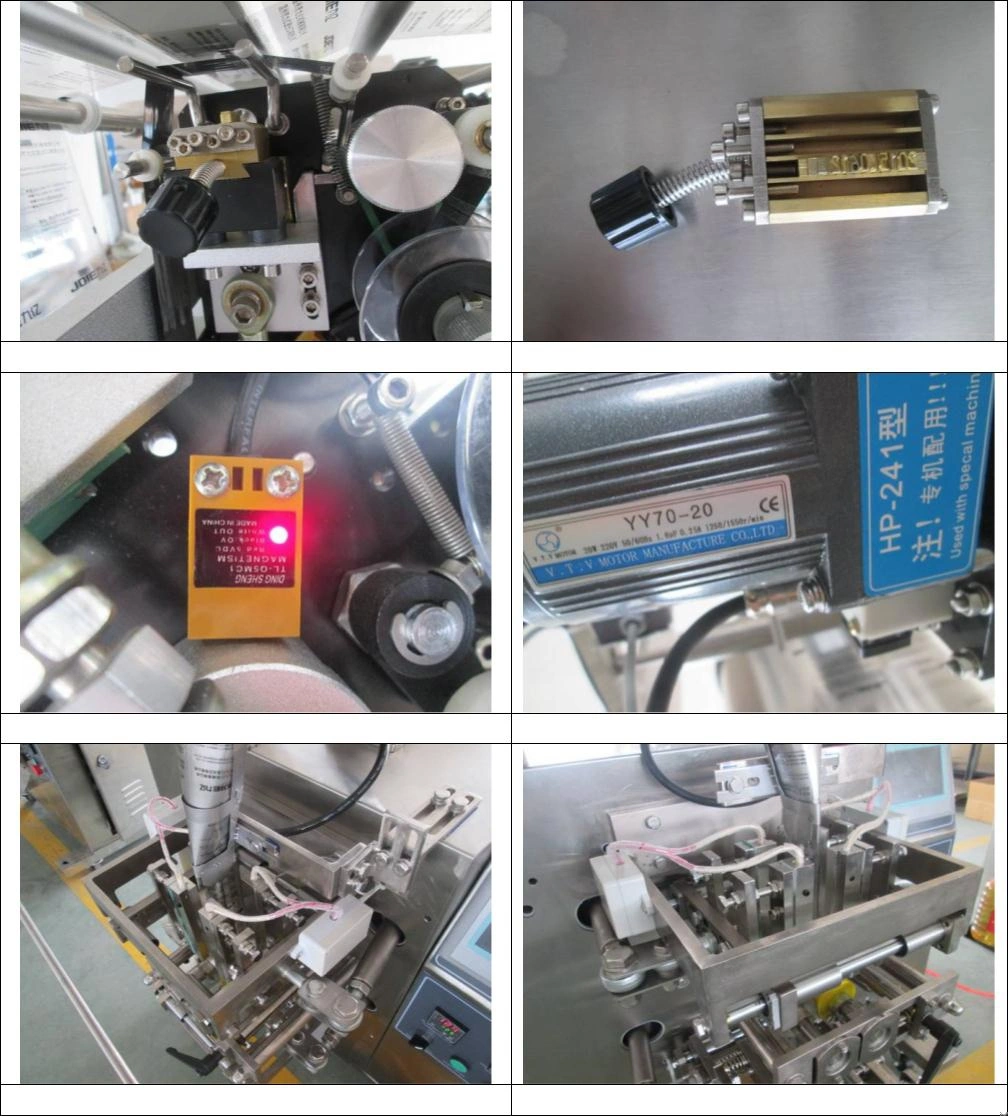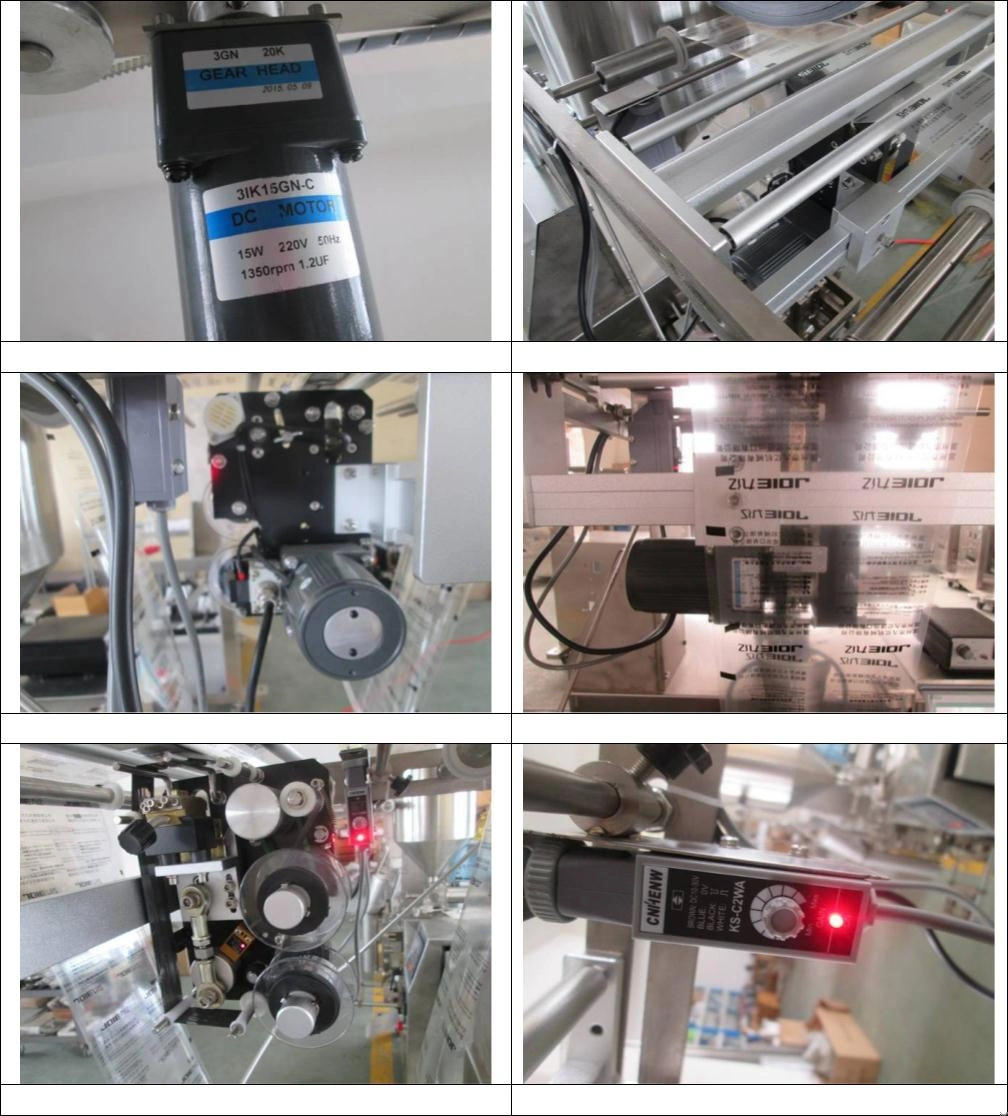 Related Packing Product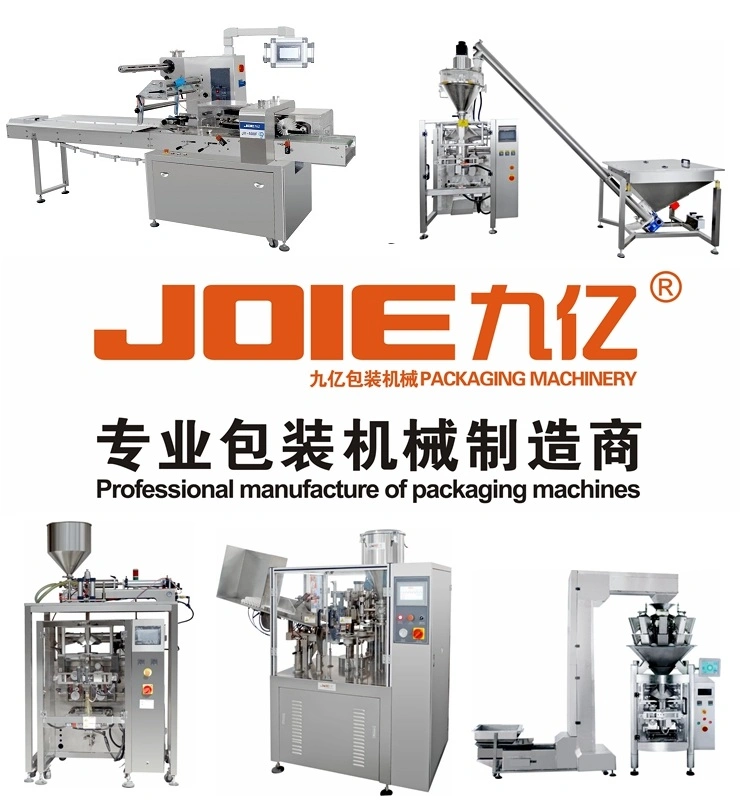 Machine Packing and Delivery:
1. Each vertical granule packing machine will be wrapped by film and packed into one wooden box,gross weight is about 400kg;about 1.7Cbm
2. Nearest Seaport: Ningbo Port
3.Delivery Time: within 7-15 days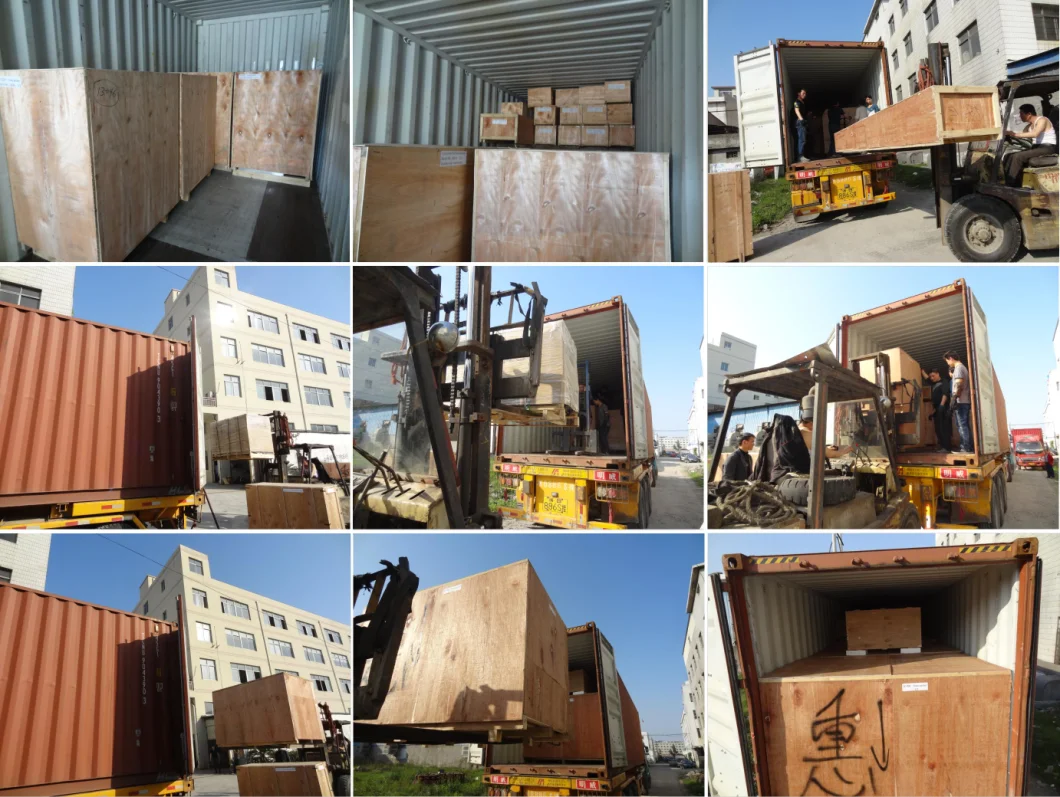 About US: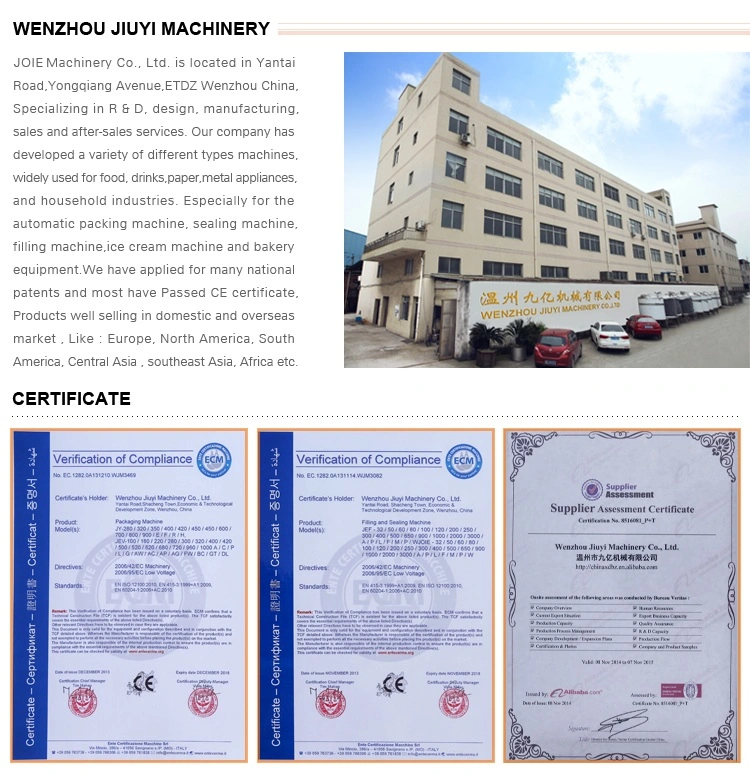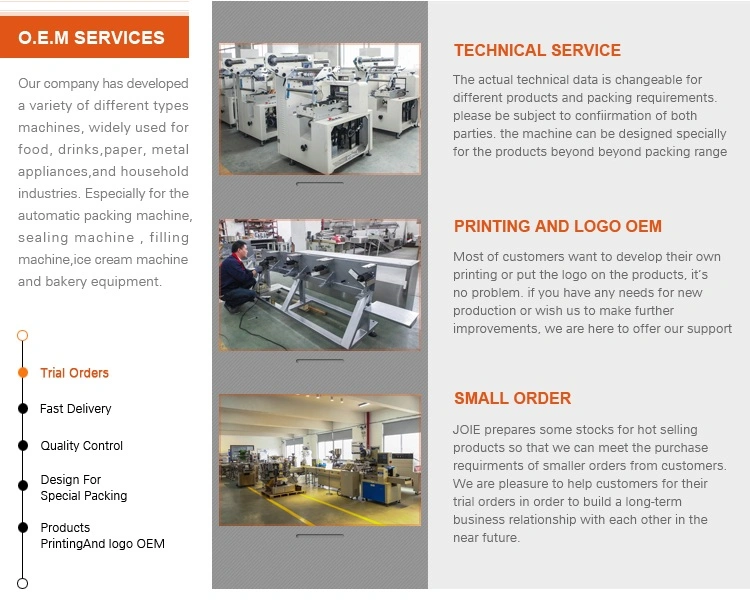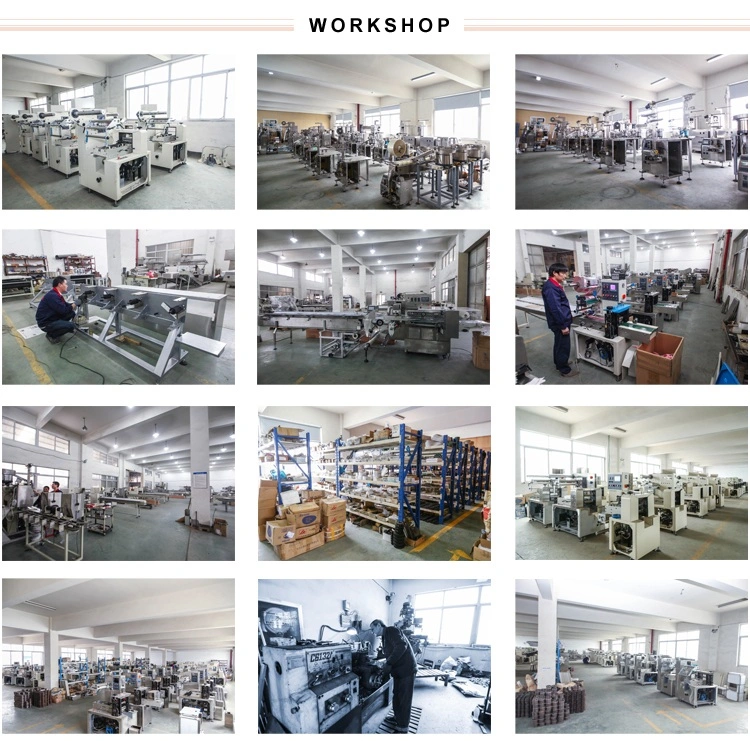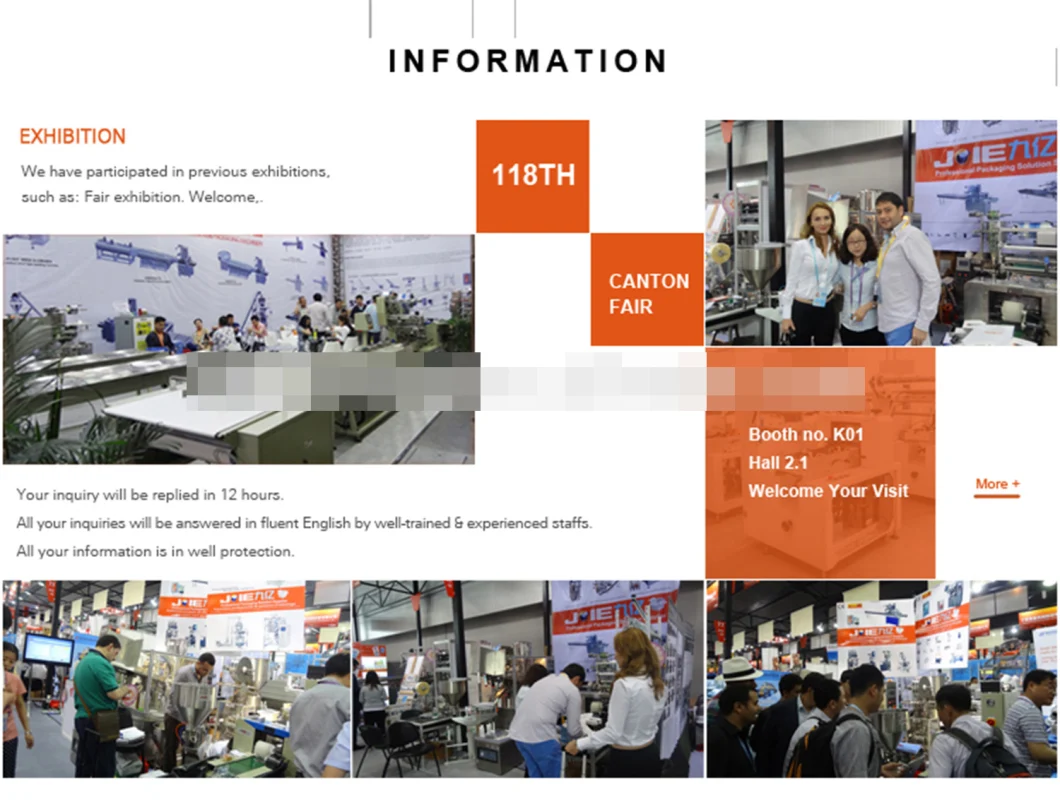 Why Choose US:
1.Expert in packing; Be packaging expert
2.Smart packing solution;Excellent packaging innovation.
3.Reliable Packing Machine Manufacturer ;Always your trustworthy partner
4.Mutual trust;Mutual benefit