guangzhou factory coffee packing machine coffee capsule filling and sealing machine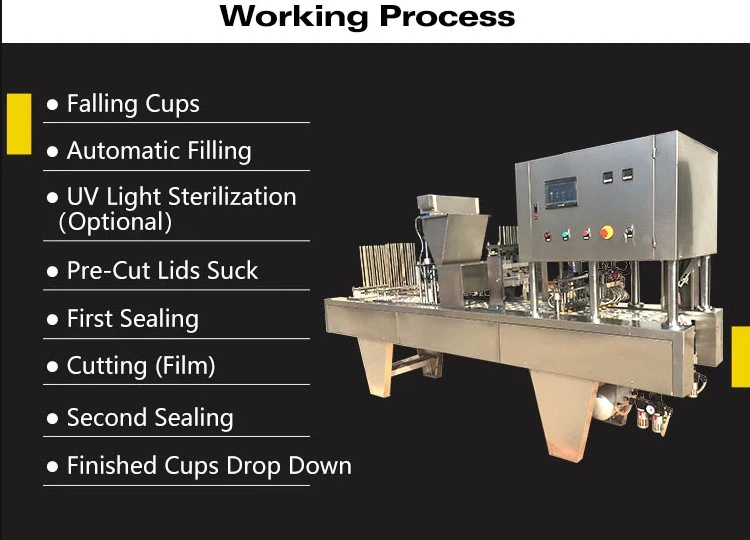 The Linear Coffee Capsule Filling Sealing Machine is specially designed for cup filled and sealed.The machine is a multi-functional high-speed full automatic machine for different sizes of cups according to clients' requirement. The machine is applied with world famous electrical and pneumatic components.

Features:
1. The whole machine with advanced design, reasonable structure, reliable performance.
2. Automatic operation, the production rate can be adjustable, simple and safe operation, increase productivity, reduce labor costs.
3. Photocell eye calibration, ensure the accuracy of filling.
4. Twice of sealing, the pressure of sealing can be adjustable. Can be sealed according to customer' requirements for easy to tear and not easy to tear, which embodies a higher level of human design.
5. The sealing edges are smooth and flawless.
6. The machine can be customized according to customer' needs and add other auxiliary functions.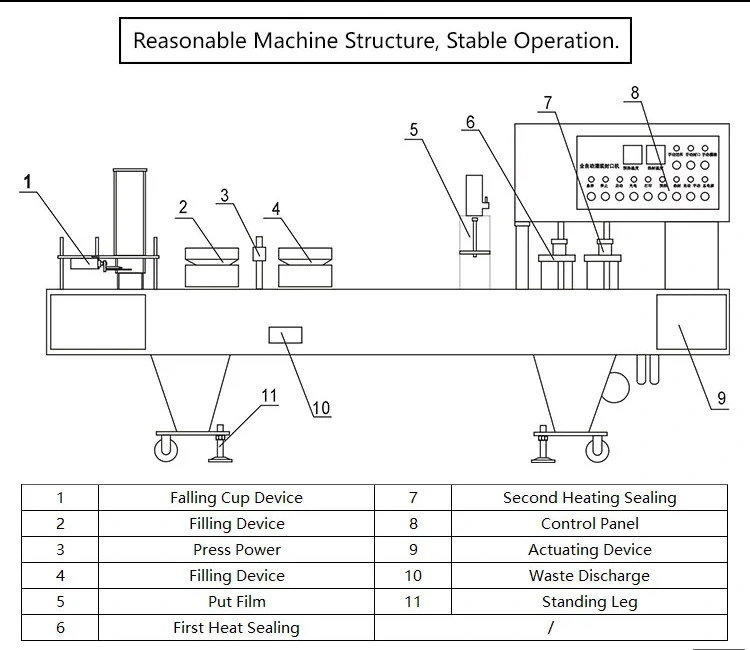 Item

guangzhou factory coffee packing machine coffee capsule filling and sealing machine

Model

HTC-4

HTC-6

HTC-8

HTC-10

Output

3000-4000 Cups/Hour

5000-6000 Cups/Hour

7000-8000 Cups/Hour

9000-10000 Cups/Hour

Power

3.5 KW

5 KW

6 KW

7 KW

Filling Range

50 to 300 ML

50 to 300 ML

50 to 300 ML

50 to 300 ML

Voltage

220V 50HZ

220V 50HZ

220V 50HZ

220V 50HZ

Air Consumption

0.6 Cubic Meters/Min

0.7 Cubic Meters/Min

0.8 Cubic Meters/Min

0.9 Cubic Meters/Min

Machine Size

3300*710*1700MM

3800*850*1700MM

3800*710*1700MM

4000*800*1700MM

Machine Weight

700KG

800KG

900KG

1000KG